AL Conscience AH Font
Hieronder zie je een voorbeeld van de font AL Conscience AH.
Zoals alle fonts op pickafont.com, inclusief de font AL Conscience AH kan gratis gedownload worden zolang je de auteursrechten respecteert.
Categorie:
Fancy : Cartoon
Type:
Truetype
Karakters:
69
Downloads:
68 times
Copyright: Created by Artsy Lady in NJ. Free to use...no strings attached! Please don't claim it as your own...always let your conscience be your guide. For more of my fonts, please visit ArtsyLady.8m.com. ArtsyLadyinNJ@home.com
Deze font werd geupload op 05.07.2015.
Ze werd al 68 keer gedownload.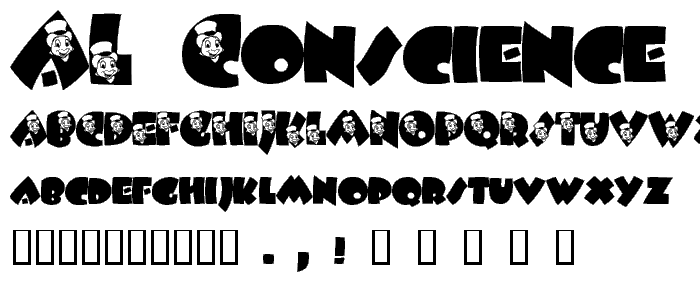 De gedownloade file, AL-Conscience-AH.zip, is een gecomprimeerde file die de file 'AL-Conscience-AH.ttf' bevat,
die je kan unzippen met een compressietool zoals winzip.

Pick a Font © 2006-2017. Alle rechten voorbehouden.